Birch Series 3
Birch Panels
Autumn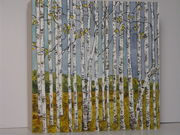 Spring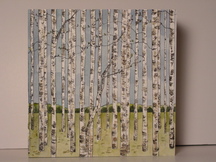 Depicting an interpretaion of the four seasons, these 2" deep art panels are hand drawn in pen and ink and painted in watercolor. The panels are matte finished with a sealant to protect the painted surface. The artwork is available painted on 6", 8" or 12" square panels.
Winter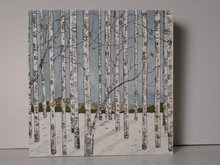 Summer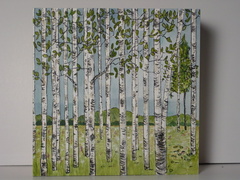 Autumn and Winter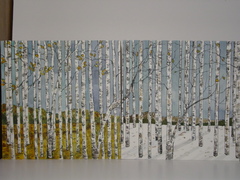 Horizon lines continie throughout each of the seasons making them perfect to showcase together.
Spring and Summer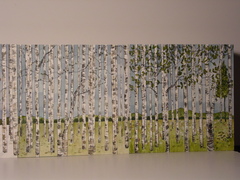 Winter Lake Scene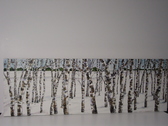 This winter scene is created in a panoramic format. It measures 8" x "24.